The Ultimate Sales Engagement Guide
How modern buyers like to buy, as told by modern buyers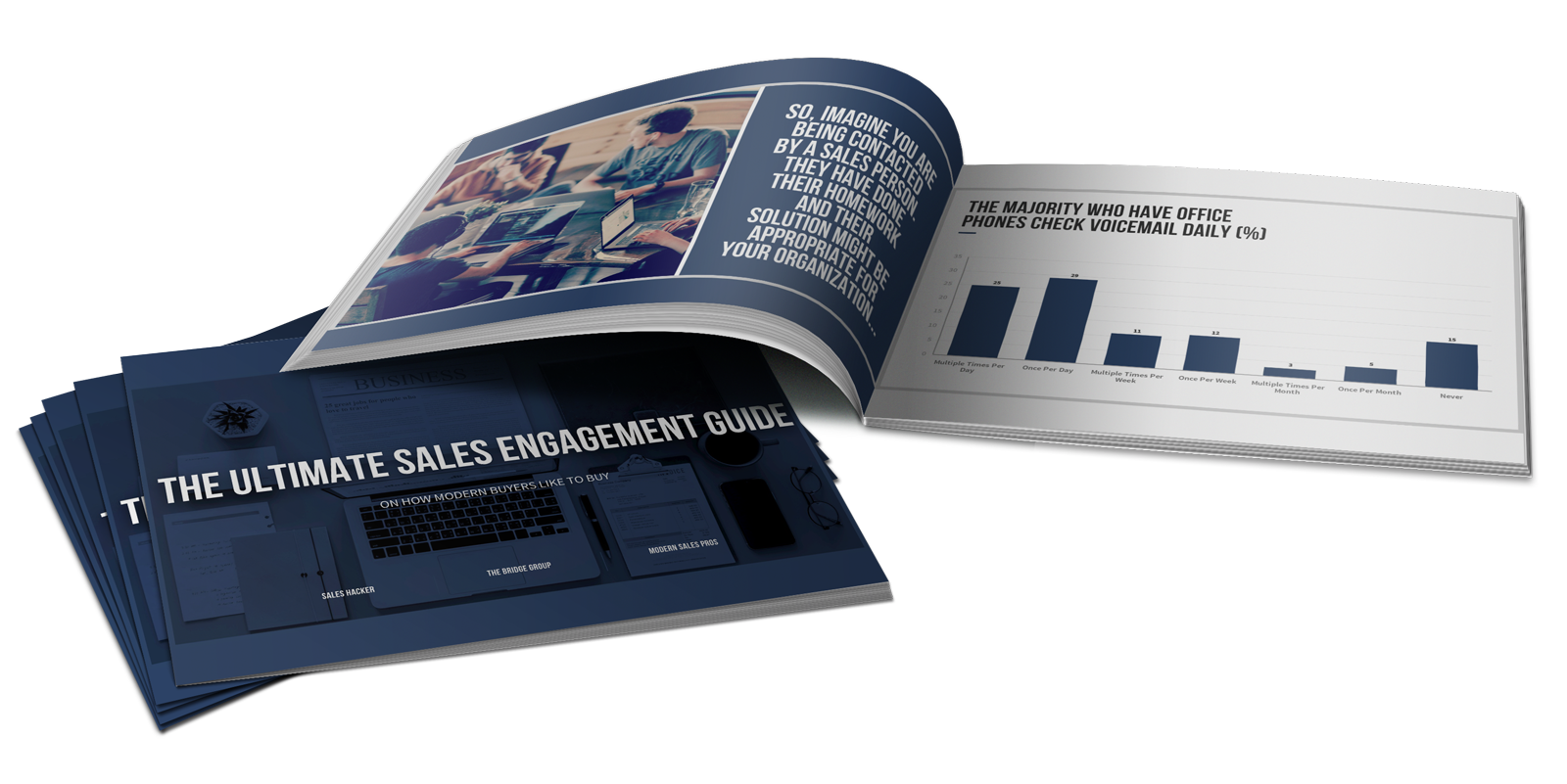 Cold calling. Social selling. Generation gaps.
There are more communication factors than ever in the modern buyer's journey, so how does a salesperson create a winning communication? The answer: sell to buyers the way they like to be sold to. It sounds so simple, but how does today's buyer really like to be sold to? Find out in this new eBook, "The Ultimate Sales Engagement Guide: How Modern Buyers Like to Buy, as Told by Modern Buyers", based on real data from nearly 800 survey respondents.
Brought to you by The Bridge Group, Modern Sales Pros and Sales Hacker, this eBook provides real insights from buyers on what makes them stop, listen and ultimately, engage. Download your complimentary eBook now. Oh, and check your assumptions at the door–there's definitely a few shockers!
Answers to the following questions inside:
How do I actually reach the C-suite? Executives are the last living souls using office phones, right? (Not so fast…)
Voicemail is dead, correct? (Is it, though?)
A buyer in their 40's is much more likely to want to be contacted via mobile than someone in their 50's, right? (Only one way to find out….)
If a buyer gave me their cell phone number, it's totally kosher to send them a text, right? (You know where this is headed…)